Partner With A Provider That Puts Your Business First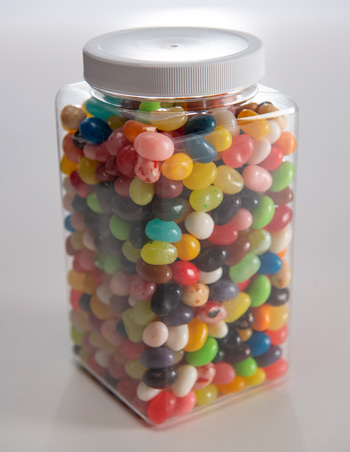 Candy is big business in the United States. According to Packaging Digest, it is estimated that we treat ourselves to candy at least three times a week. Spread that out over the entire country, and you'll see why this industry has become so competitive. Your candy might be the superior sweet treat, but if you can't get a customer's attention, then they will never know about it. And if you can't find affordable candy packaging supplies, then you won't be able to keep up with the competition.
The Candy Industry Is A Competitive Place
Priority Plastics is here to deliver packaging solutions that will help you garner that customer attention and durable packaging that will withstand the rigors of shipping. Our mission is to encourage your success, and we are confident that our products will help you get your candy in the hands of customers. Everyone has their favorite candy, and once you establish that loyalty, you can count on regular, return business. Our solutions will help deliver that type of stability to your brand name.
The candy market is crowded and competitive.
We will give you a way to stand out and get your customers' attention.
Sustainable Packaging That Spotlights And Protects Your Products
We provide dependable containers that will maintain their professional appeal when they hit the shelf. Our clear containers offer the added value of product visibility with exceptional shelf appeal. At Priority Plastics, we believe that transparent business practices encourage loyalty and confidence in our products.
The simple choice of allowing your customers to view your products will present your brand as authentic and honest. In addition, many candy purchases are impulse-driven decisions based on appetites. High visibility will help you get those kinds of impulse buys.
We take pride in the designs of our packaging solutions and carry a wide selection of containers that come in a variety of sizes. Our containers will help you stand out among the competition and protect the integrity of your product. No one wants to worry about a candy box that has been contaminated or paper shopping bags that have been accidentally ripped open. You want stronger solutions than twist ties and cheap material that won't protect your candy.
Our Solutions Are Cost-Effective
There are entire industries based around bulk candy supply and demand; whether they are filling candy gift boxes or stocking their own retail sales shelves, wholesale candy packaging is an effective way to save a lot of money on your resources. Wholesale pricing delivers more value on the packaging you already need and leaves more funds for you to dedicate elsewhere.
At Priority Plastics, we encourage a people-centric culture, because we care about your goals as much as we do about our own. One of our core missions is to offer solutions that empower our clients to remain focused on their own business and services you make the best candy possible, so let us worry about how to package your tasty treats.