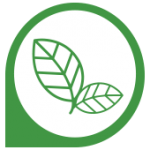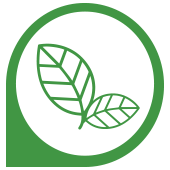 We are continuously exploring new ways to expand our sustainability efforts.
Our multi-layer product line reflects that focus and commitment.
Our PriorityPour Eco Tight Heads are manufactured using the newest, high-speed, continuous-extrusion technology available. The Eco delivers a multi-layer, sustainable product with the same integrity and durability as our standard containers. Multi-layer technology using closed-loop or post-consumer regrind helps Priority Plastics achieve our continuous-improvement goal to reduce our overall environmental impact.
More Recycled Plastic.  More Responsible. 
Stackable and durable, our tight heads are ideal for shipping and storage.
Our multi-layer technology features a core layer of closed-loop or post-consumer regrind encapsulated between two layers of 100% virgin resin.
Precision mold and head technology delivers consistent wall thickness for strength and integrity throughout the entire container.
Inner virgin-resin layer keeps contents inside from interacting with post-consumer resins.
The concept is simple. The execution is precise.
Ask about personalized company names, logo embossed directly onto the container and customer colors to enhance your company's branding messages.
PriorityPour Eco Multi-layer Tight Heads
We continually endeavor to find ways to grow our resources and support your company by delivering complete packaging solutions that are tailored to your unique needs – all with sustainable practices in mind.
When you team up with Priority Plastics, you are getting a partner that invests in your future.