Show Off Your Product With Priority Plastics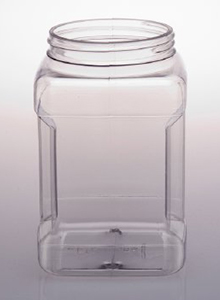 Pets are considered a part of the family. Pet owners take their care seriously, and once they choose a brand name to be loyal to, it's a long-term relationship. Priority Plastics has the packaging tools to help you stand out among other pet food brand names. With our line of packaging products, your name will represent the high-quality products that you offer. We are committed to helping clients achieve success, and we serve many different industries. That means offering flexible packaging strategies and following pet food packaging trends.
The Pet Food Industry Has High Standards
Packaging for pet food might have once been just an afterthought, but that is no longer true. The entire pet food packaging industry has transformed in recent years to an emphasis on upholding standards of high-quality and working with companies to find the best ways to market their brand on the shelf. The clear container we offer at Priority Plastic delivers high visibility and a clear view of what will motivate a customer to purchase a product
We provide more than just standard containers.
Get packaging that will put the spotlight on your product.
Delivering Value Through Superior Design
For us, our clients are not just packaging projects, we foster a people-centric culture. We offer services that will enhance your business through superior methods and practices:
Our clear PET containers are an excellent way to show off your product and ensure customers will see the quality of your product.
Our plastic packaging displays your product in a unique way on the shelf among competing pet food bags.
With our packaging, your product will draw attention and set you apart  for the discerning pet owner.
We are the high-quality provider for your high-quality product. Once you have your customer's attention, you can build customer loyalty.
We bring best-in-class manufacturing technology to the table with sustainable products and engineering excellence.
With us, the container that your pet food is sold in can also serve the dual function as the storage receptacle for your customer. Delivering functionality is inherent to the value that Priority Plastics provides to every client.
Our product line is durable and will protect the integrity of your product. How much product loss have you faced from ripped paper bags? Eliminate that cost with Priority Plastics' superior packaging designs.
We have several manufacturing locations to serve your needs from coast-to-coast. We are committed to world-class quality and customer service.