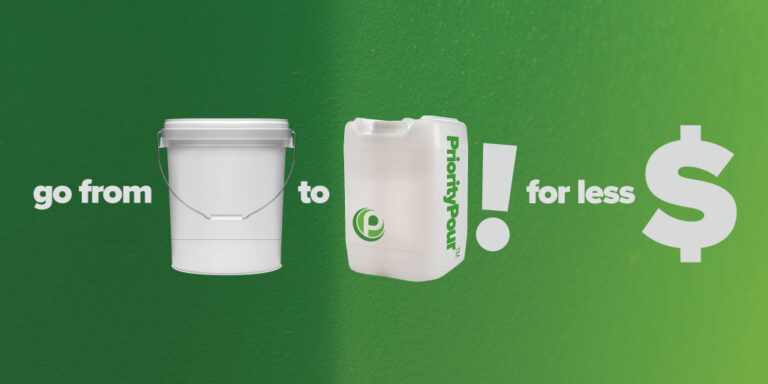 Learn more about how improving your packaging to tight heads can actually save you money and keep your products safer.
Download your free guide >>
Protect your business by investing in the right hazardous chemical storage solutions.
Priority Plastics professionals know that your business requires containers that meet UN hazardous chemical storage standards as you produce and distribute your products to your end-users. The chemical storage containers that we provide to industrial clients help them guarantee employee and customer safety as they efficiently produce quality products and grow their brand.
Our company leads the industry in the production of HDPE containers of all kinds—everything from storage tubs and jars to hazardous chemical storage containers. We have strategically located facilities throughout the country that allow us to easily distribute our products to businesses across the United States.
As a leading producer of containers that meet United Nations hazardous chemical storage standards, storage, and transportation safety is always our priority. Our tight head manufacturing facility has an in-house DOT-accredited lab to ensure that your products are secure and dependable. Quality control tests are an ongoing process in our operations, and we aim to make improvements whenever we can. In addition to meeting UN standards for 1H1, 4G, and 3H1, our chemical storage containers meet 49CFR hazmat regulations. Your company will always feel at ease when you use PriorityPour Tight Heads. Priority Plastics is the premier supplier of airtight hazardous chemical storage containers in the US and North America.
When project engineers are looking for the best chemical storage containers on the market for their chemical products, they come to Priority Plastics for our well-known high-density polyethylene (HDPE) containers. We have built our reputation in the industry by designing chemical storage containers that meet our exact client specs.
Dynamic Pressure Testing

Head to Head Product Testing

Our In-House Testing

The PriorityPour Tight Head containers that our clients select most often have a narrow neck opening, perfect for many industrial uses. This feature is great for controlled filling and allows the user to decant the contents quickly and easily. It is also perfect for minimizing leakage during storage and distribution and avoiding "slopping" on fill lines. Fragrance industries, agrochemical manufacturers, sanitation chemical suppliers, building products manufacturers, cleaning solution makers, and the hydroponics industry are just a few of the types of businesses that use these containers every day.
As a manufacturing company, we certainly understand that space is at a premium in any industrial facility. That's why PriorityPour Tight Head containers are fabricated with interlocking top and bottom designs that help you maximize your space. Containers can be stacked securely and moved easily with options for swing handles or integrated handles. Always durable, they are made to ship, stack, store and move with ease at every various step of handling that happens between step of filling and delivering to your clients.
Every business needs the versatility of various sizes and shapes for their containers, and we offer our PriorityPour line in many options to meet your shipping and storage needs. The containers also have a smooth surface that gives you a platform to promote your brand with unique graphics and product information. Our tamper-evident closure combinations are also available for an added layer of safety.