You should crave our stuff the way consumers crave yours.
Everyone wants the highest-quality treats possible. At Priority Plastics, we offer the highest-quality containers available –  perfect for the candy and snack container market.
Candy Stays Dandy.
Everyone loves candy. It's sweet and fun, and it brings out the kid in all of us. Candy is especially important in bringing out smiles during these rocky times—and that's why getting your product noticed is so important.
With the marketplace so competitive, the best way to stand out is by choosing packaging that helps you stand out. Here at Priority Plastics, we take great pride offering you a wide selection of shapes and sizes to meet your specific needs.
Our reliable packaging and clear containers give the added value of product visibility and exceptional shelf appeal. Authentic and honest. Beyond transparency, our solutions provide great value. With confidence in your packaging products, you can focus more on making the best candy possible and bringing smiles. We will take care of providing the best package for your treats.
Snacks stay ON-Track.
The snack industry runs deep with popcorn, pretzels, meat snacks—all delicious and all different. And they have one thing in common. They bring comfort—exactly what everyone needs.
Protected and engaging packages can make or break a brand in a rather fiercely competitive retail market. That's where we come in. Our sustainable options make it possible to well-represent your brand name, your products and your reputation. Durable and sturdy, they're ideal for safe distribution – and, transportation and, ultimately, shelf life. They start fresh. They store fresh.
Authenticity is everything in the snacking business. And, transparency builds trust, builds loyalty and builds relationships between you and your customers for years to come. It all starts here.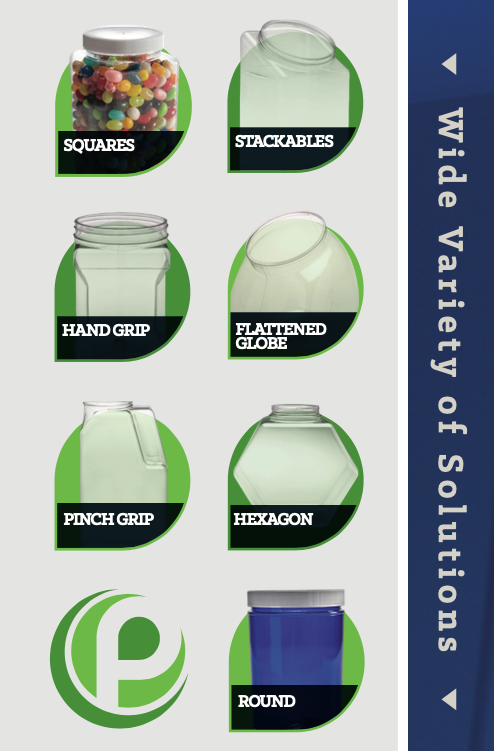 Clearly Better Solutions.
At Priority Plastics, we have a full line of products designed to keep your non-perishable food items safe and fresh. Count on our premium PET and PVC containers, which are FDA-acceptable and Safe Quality Food GFSI-certified. We understand the candy and snack container market.
Strong and reliable. They're exactly what you need.
We have capacity available!
Jacquelyn Muse
[email protected]
866-683-3356