F-Style 33 mm SP400 Neck Handleware – 32 oz
Sustainability Options: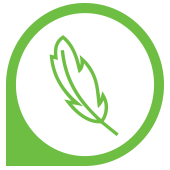 Lightweight
Post Consumer Resin
The term 'F-style' refers to the design of the container. Its rectangular shape with built-in handle offers ease of use and reliable grip. The HDPE F-style is most often used in the specialty and agricultural chemical industry markets.
1,788 pieces per pallet – (2) Bundles of 894
30 pallets per truck
Minimum order 1 truck 53,640 pieces
Lids not available
4-week lead time