Protecting the earth is one of our top priorities.
We are continuously exploring new ways to expand our sustainability efforts.
The EPA defines sustainable manufacturing as follows:

"…the creation of manufactured products through economically-sound processes that minimize negative environmental impacts while conserving energy and natural resources"
At Priority Plastics, we take our commitment to sustainable manufacturing very seriously. Central to sustainability goals are reducing carbon omissions and lessening environmental impact. To these ends, we have taken actions in the following areas:
PRODUCTS
Many of our products actually contain less plastic than they once did.
Our Lightweight products use 20 percent less resins thru light-weighting and multi layer technologies.
Lighter weights mean savings in fuel resources; less-costly shipping and delivery.
We have redesigned many types of our packaging to reduce the overall gram weight used.
For transit, we pack outbound containers in corrugated with post consumer and processed recycle materials.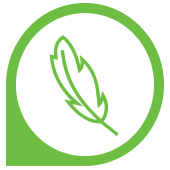 LIGHTWEIGHTING
Products marked with this symbol are available in light-weight versions.  On average, these items are produced using 20% less resins – without compromising product durability.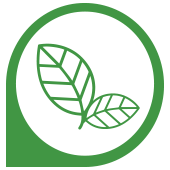 ECO MULTI-LAYER
Products marked with this symbol are available in multi-layer versions.  Up to 80% of core content is recycled material or post consumer resins – sandwiched between virgin resin layers.
PROCESSES
In all of our facilities, we strive for ZERO WASTE.
All locations have implemented initiatives to recycle unused resin and not waste resources.
Resins used are fully recyclable in all states and countries where our products are shipped.
We follow sustainability guidelines by processing resins that eliminate the need for flourination.
These practices are compliant with state initiatives including California Proposition 65.
FACILITIES
Our strategically placed coast-to-coast facilities allow us to reduce carbon emissions and environmental impact from time in transit.
In our plants, we conserve resources with auto-dimming motion activated lighting and auto sensing sinks and toilets.
In transportation and delivery, we use dedicated rail spurs whenever possible.
All of these various methodologies and other such initiatives we will help build a better future for our partners and for us. We continually endeavor to find ways to grow our resources and support your company by delivering complete packaging solutions that are tailored to your unique needs – all with sustainable practices in mind.
When you team up with Priority Plastics, you are getting a partner that invests in your future.